Portofino 4 reference manual published!
Portofino 4 reference manual published!
Posted on February 5, 2013 by Paolo Predonzani
We're proud to announce that we've published the first Portofino 4 reference manual. It's available on-line at our Documentation Center.
The manual covers basic and advanced usage of Portofino 4 and includes extensive screenshots to quickly identify buttons, links and other relevant visual elements. Here is an example from the CRUD page type: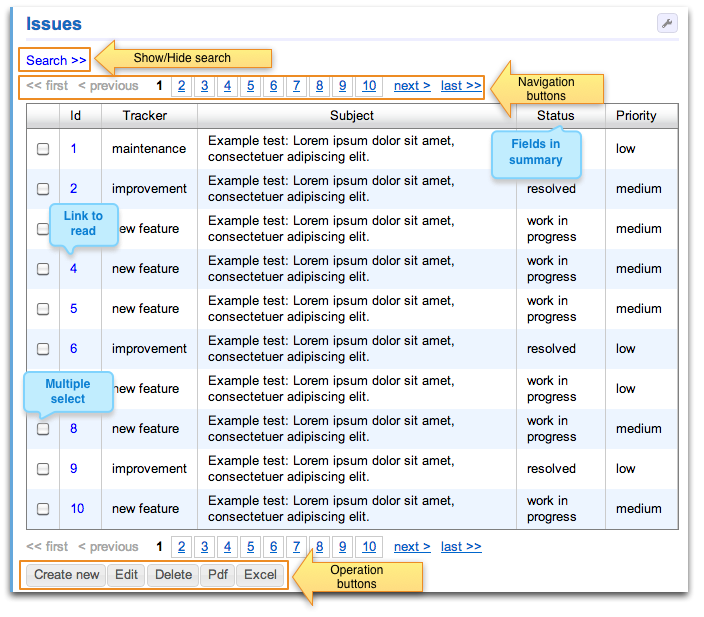 The manual is structured as follows:
Here you will learn the nuts and bots of creating a webapp/website with pages, navigation and a flexible user interface.
Here you will familiarize with the different page types, the basic building blocks that provide the dynamic content of a webapp/website.
Here you will learn how to set up the database connections, how to manage the object-to-relational mapping and how to configure the webapp/website in general.
Here you will see the details of the security configuration and integration with your existing authentication/authorization mechanism.
Happy reading!